Help the leader of energy efficient cookstoves in Kenya expand to 7 African countries, make clean cooking accessible to millions & enable the saving of 934,400 tons of CO2 per year!
For subtitles, please press the CC button at the bottom right of the screen.
Notice pursuant to Section 12 (2) of the German Investment Act (Vermögensanlagengesetz):
The acquisition of this investment is associated with considerable risks and may lead to the complete loss of the invested assets.
UN Entwicklungsziele (SDGs)
The investment at a glance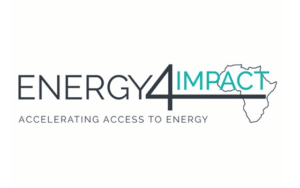 UKaid supported bettervest in designing legal contracts related to this project through Energy4Impact's Crowd Power programme.
The BURN business model: clean cooking stoves and green CO2 certificates
A) Production and sale of resource-efficient cook stoves
B) Trading of CO2 certificates (Voluntary Emission Reductions (VERs))
The second source of revenue for BURN Manufacturing is the trading of CO2 certificates. Since 2016, BURN Manufacturing has generated tradable CO2 certificates, so-called Voluntary Emission Reductions (VERs), through the sale of cookstoves and the associated CO2 savings. One VER represents one metric ton of CO2 equivalent from a verified project that is audited by an independent third party and certified to Gold Standard. The Gold Standard sets requirements for designing projects for maximum positive impact on climate and development and certifies CO2-saving projects such as BURN Manufacturing.
VERs are sold to companies and brokers. Sales are often made through Emission Reduction Payment Agreements (ERPAs). ERPAs are a commitment to buy/sell carbon credits at predetermined prices over a period of time. BURN Manufacturing has already signed EPRAs worth approximately EUR 30 mio. with various buyers. The end of the contract period is between 2021 and 2028 and the average price per VER is 5,21 euros (6,21 USD).
In the last four years, BURN Manufacturing has also already been able to sell more than 1 mio. VERs at a price between $1 and $6 per certificate, with the expectation that this figure will continue to rise.
The decline in global inventories has driven up VER prices, and carbon credit prices are estimated to continue to increase tenfold to ~$50/tCO2e by 2030. BURN credits have followed market trends, rising from ~$3-4/VER in 2020 to $8-10/VER in 2022. The increasing net zero obligations of many companies and countries have led to an explosion in carbon credit demand, with prices expected to continue to rise.
For more in-depth information on carbon credits, read our blog post on the topic.
We are excited to partner with Bettervest as we embark the most ambitious growth plans in our company history: expanding to new markets across Africa, increasing our production capacity and launching new product lines.
This year alone BURN will manufacture and sell over 1.2 million stoves, employ over 1000 team members, and deliver life-changing impact to over 5 million customers. These all more than we have delivered in all previous years combined and just the beginning of our major scale-up across the African continent.
Through our partnership with Bettervest and their unique crowd funding platform, we are grateful for the opportunity to utilize a key, timely source of capital for funding of our aggressive growth and to share our journey with an investor base committed to delivering environmental & life changing solutions like BURN.
The Borrower and Country Profile
Burn Cook Stove Emissions UG (haftungsbeschränkt)
Falkstraße 5
60487 Frankfurt, Germany
BURN Manufacturing USA LLC,
Kenya Branch   
New Horizons Industrial Park
Ruiru, Kenya
Burn Cook Stove Emissions UG (haftungsbeschränkt): Issuer and borrower
The special purpose entity Burn Cook Stove Emissions UG (haftungsbeschränkt) KG is based in Germany and acts as the borrower in this project. The task of this special purpose entity is to forward the collected money of the crowdinvestors as a project loan to the project owner on site, BURN Manufacturing USA LLC Kenya Branch (BMUKB). Burn Cook Stove Emissions UG (haftungsbeschränkt) will not engage in any other business activities during the entire term of the loan. Shareholder and managing director of Burn Cook Stove Emissions UG (haftungsbeschränkt) are independent from the project owner BMUKB.

BURN:
BURN Manufacturing Company (BURN Manufacturing): parent company
BURN Manufacturing Company was founded in 2011 by Peter Scott in the United States. The company comprises several local entities through which it is active in several African countries. In Kenya, BURN Manufacturing operates through its branch BURN Manufacturing USA LLC Kenya Branch (BMUKB), a 100% subsidiary which started operations in 2013.
In addition to Kenya, BURN Manufacturing has been operating in Somalia and Somaliland since 2016, where it has seen steadily growing sales. As part of its expansion plans, BURN Manufacturing aims to offer its cookstoves in several other African countries by 2024, including Tanzania, Ethiopia, Ghana, Democratic Republic of Congo, Rwanda, Mozambique and in Nigeria. As part of this, BURN Manufacturing plans to restructure and expand its product line.
The company employs more than 1000 team members worldwide and has sold over 1.6 mio. energy-efficient cookstoves until today. BURN Manufacturing has generated a total of €40.98 mio. ($41 mio.) in revenue since selling its first cookstove in 2014, of which €11.7 mio. ($11.7 mio.) was generated in 2021 alone. In addition, since 2018, BURN Manufacturing's net income and equity have been positive. By 2027, BURN Manufacturing aims to increase net profit from €3 mio. ($3.0 mio.) in 2020 to over €99.96 mio. ($100 mio.).
BURN Manufacturing has already received several awards for its business model. Among them, the company received the 2018 Bloomberg New Energy Pioneers Award for global leadership in developing clean energy solutions, the 2018 Swiss Energy and Climate Summit Award for a pitch on the impact of clean stoves, and the 2015 Ashden Green Energy International Award – the Oscars of energy sector awards – for empowering women through new economic opportunities. In 2020, BURN Manufacturing received the LEAP Affordability Award for its electric pressure cooker (model BURN MY-8001) for offering the best overall value to the end user based on unit price, estimated cost of ownership, overall performance and cooking capacity.

BURN Manufacturing USA LLC Kenya Branch (BMUKB): Project Owner
BURN Manufacturing USA LLC Kenya Branch (BMUKB) is a 100% subsidiary of BURN Manufacturing Company (based in the USA) and started operations in 2013. At its facility in the town of Ruiru, Kenya, BMUKB designs, manufactures and distributes Africa's best-selling, longest-lasting and most economical cookstoves and has established itself as the market leader in Kenya. The company focuses on innovative research and design, efficient production and excellent customer support.
When making investment decisions, it is advisable to find out in advance about the project location, especially the country in which the project will be implemented.
To get an overview, the following indicators are a helpful starting point for independent research. The information was retrieved from the relevant data sources in January 2023 and is published without guarantee.
| INDICATOR | RATING KENYA |
| --- | --- |
| Euler Hermes Ranking | Euler Hermes hat das Risiko der Nicht-Zahlung von kenianischen Unternehmen mit "sensitive risk" bewertet und auf einer Skala von AA bis D mit C3 gerated (Quellen: Euler Hermes Country Risk Map) |
| OECD Klassifizierung | Die OECD klassifiziert das allgemeine Länderrisiko Kenias auf einer Skala von 0 (geringes Risiko) bis 7 (hohes Risiko) mit 7 (Quellen: OECD Country Risk Classification und OECD Ranking 2022). |
| Korruptionsindex (Transparency International) | Der Korruptionsindex, der von Transparency International veröffentlicht wird und auf einer Basis von 0 (hohes Maß an Korruption) – 100 (keine wahrgenommene Korruption) bemessen wird, liegt in Kenia bei 30 (Quelle: Transparency International 2021). |
| Commercial Bank Prime Lending Rate | Die Commercial Bank Prime Lending Rate zeigt auf, welchen Durchschnitt an annualisierten Zinsraten lokale Geschäftsbanken ihren kreditwürdigsten Kunden für neue Kredite in der Landeswährung berechnen. Bei Kenia lag die Commercial Bank Prime Lending Rate im September 2022 bei 12,41% (Quelle: Trading Economics 2022). |
| Kreditwürdigkeit (Moody's) | Moody's hat die Kreditwürdigkeit von kenianischen Staatsanleihen auf einer Skala von AAA bis D mit B2 bewertet und somit als spekulativ eingestuft (Quelle: Trading Economics 2022) |
| Devisenmarkt (Bundesbank) | In den letzten fünf Jahren ist der Devisenpreis für den Euro in Kenia leicht gesunken, vor fünf Jahren lag der Preis bei 122,42 Kenia-Shilling, vor einem Jahr bei 126,96 und heute liegt der Preis bei 121,09 Kenia-Shilling (Quelle: Bundesbank 2022). |
| | |
| --- | --- |
| Borrower | Burn Cook Stove Emissions UG (haftungsbeschränkt) |
| Type of investment | Subordinated Loan |
| Funding volume | EUR 2,266,300.00 |
| Term | 5 years |
| Interest | 6.0% p.a. (7.0% p.a. for an investment in the first four weeks) |
| Repayment of principal and interest | annuity |