Our network
grows and thrives.
We know no
competition, only
comrades-in-arms.
We welcome every company that strives to have a positive impact on our environment and society. Because only together can we change the world for the better in the long term. For this reason, we strive for partnerships, are involved in associations and networks, and conduct our own educational work. 
We maintain a long-standing strategic partnership with Triodos Bank, which is one of the pioneers in sustainability banking. We do not see ourselves as competitors, but as complements with the same goals. Our sustainable energy projects open up exciting opportunities for Triodos Bank customers to expand their investment strategies.
We are a founding member of the Bundesverband Crowdfunding, which articulates the common interests of crowdfunding platforms to policymakers and introduces and monitors uniform quality and security standards.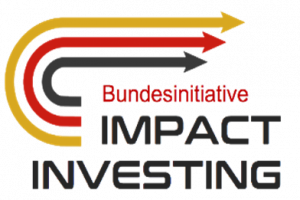 We are a proud member of the Bundesinitiative Impact Investing, which mobilizes additional capital to address social challenges by building the impact investing ecosystem in Germany.
The Deutsche Gesellschaft für Internationale Zusammenarbeit (GIZ) GmbH is a development cooperation organization that operates internationally on behalf of various ministries of the Federal Republic of Germany.
The United Nations Development Programme, UNDP (German: Entwicklungsprogramm der Vereinten Nationen) is an executive committee within the General Assembly of the United Nations. The organization has country offices in 170 countries. From there, the UNDP works with local governments. It also helps developing countries achieve the Millennium Development Goals.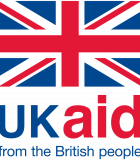 UK Aid, funded by the United Kingdom's Foreign, Commonwealth & Development Office (FCDO), is a challenge fund designed to support the United Kingdom's commitment to poverty reduction and the achievement of global goals.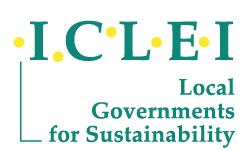 ICLEI – Local Governments for Sustainability is a global network of more than 1,750 local and regional governments committed to sustainable urban development. The network influences sustainability policy and drives local action for low-emission, nature-based, equitable, resilient, and circular development.
project bcause is the digital platform for people who can and want to get more financially involved. Founded in Berlin in 2021, project bcause provides solutions for innovative financing and more private engagement. It is the place where private capital can get to work digitally, without barriers to entry and without the hassle of legal counsel and foundation authorities; where you can benefit from the expertise of others and mobilize others around big ideas.

The Fraunhofer Institute for Solar Energy Systems ISE (or Fraunhofer ISE) is an institute of the Fraunhofer-Gesellschaft. Based in Freiburg, Germany, the Institute conducts applied scientific and engineering research and development for all areas of solar energy.  
Founded in 2011, fosera is a Germany-based manufacturer of high-quality solar home systems. The company strives to bring innovative and reliable solar home systems to the off-grid world. Their vision is to electrify Africa, Asia and Latin America through the use of clean solar energy systems. To this end, they develop and produce sustainable and affordable solar home systems using German technology.
Energy 4 Impact is a UK-registered non-profit organization that aims to reduce poverty in Africa by accelerating access to clean energy, helping businesses and communities make better use of this expanded access, and working with the private sector to support the sustainability of these efforts.
GSK Stockmann is a law firm based in Munich, Germany. GSK Stockmann advises on real estate and banking law as well as public commercial law. The firm acts for national and international companies, including banks, financial institutions, public corporations and institutions, as well as government and ministries.

The International Trade Centre (ITC) is the only development agency fully dedicated to supporting the internationalization of small and medium-sized enterprises (SMEs). The ITC's mission is to promote inclusive and sustainable economic development and contribute to the achievement of the United Nations Global Goals for Sustainable Development. The ITC is committed to ensuring that trade has a positive impact.
Winrock International is a nonprofit organization whose mission is to increase economic opportunity, conserve natural resources and protect the environment.
bettervest has been awarded the "Top Provider" seal in the area of "green investments" by fingreen.de. fingreen.de presents crowdinvesting and investment opportunities in the area of green investments and in the course of this has awarded bettervest as "Top Provider" in the group Crowdinvesting with Impact.
Create your free account now and start changing the world for good today. 
Always the newest Impact-news?
Apply now for the newsletter:
Questions, suggestions, criticism?
We listen to you.