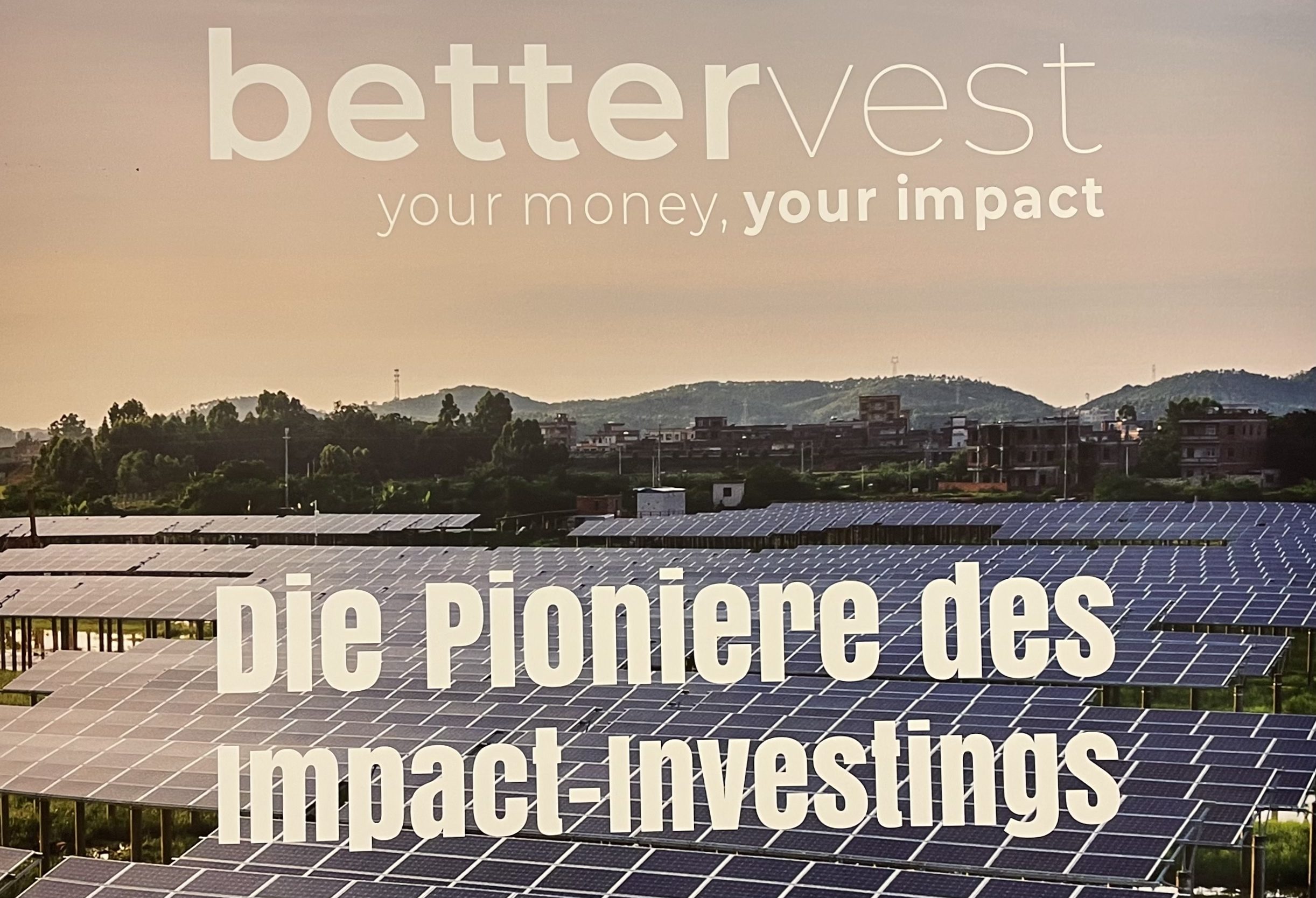 bettervest Funding Part 2 - Subordinated Loan
Notice pursuant to Section 12 (2) of the German Investment Act (Vermögensanlagengesetz):
The acquisition of this investment is associated with considerable risks and can lead to the complete loss of the invested assets.
Supporting not only climate-protecting, but also comprehensively effective and additionally sustainable projects is a matter close to our hearts.
In addition, impact investing is becoming the most important alternative to traditional investments. We are more motivated than ever to accelerate this process in a sustainable way.