bettervest erfolgreich bei "Best of X – Rhein Main"
Am vergangen Dienstag präsentierten sich auf dem Best of X – Rhein Main die Koryphäen der hiesige Start-Up Szene. Im Hause der Frankfuter Allgemeinen Zeitung pitchten die zuvor aus über 40 Einrichtungen per Voting ermittelten 10 ausgewählten Start-Up's um die Wette. Neben MINDS-Medical (1. Platz), die über eine Softwarelösung Krankenhäuser Zeit und Ressourcen bei der Abrechnung sparen, Debitos (2. Platz) und Antelope (3. Platz), erhielt bettervest einen Sonderpreis des Energieversorger Entega AG im Bereich digitales Start-Up.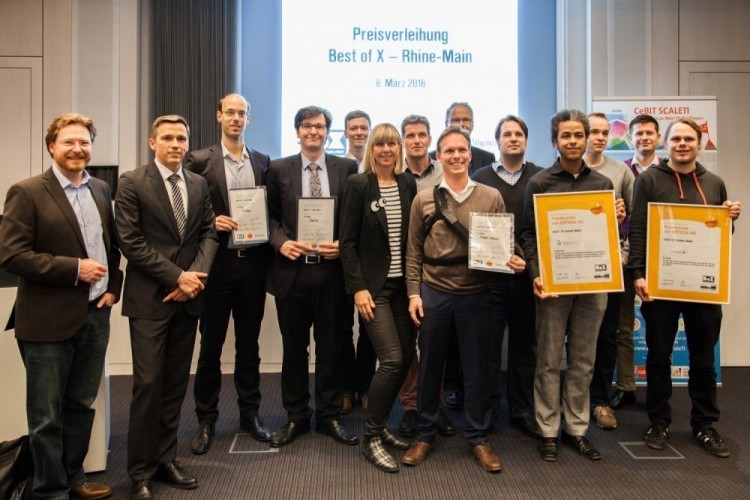 Im Rahmen der Veranstaltung stellte Dr. Thomas Funke vom RKW Kompetenzzentrum und Advisor für den Unibator der Goethe Universität das Star-Up Ökosystem Frankfurt vor und positionierte es auf einer Ebene mit den bekannten deutschen Start-Up Hotspots wie Berlin und München. Laut einer Untersuchung ist das Frankfurter Ökosystem vor allem durch die Bereiche Innovative Services mit 26 % und Big Data mit 23 % der 160 identifizierten Start-Up's geprägt. Der Bereich FinTech, zu dem auch bettervest gehört, steht mit 11 % an fünfter Stelle, nach E-Commerce (14%) und Digital Media (12%).
Eine interessante Darstellung des Frankfurter Start-Up Ökosystem liefert übrigens die durch den Unibator initiierte Innovation-Map auf der natürlich auch bettervest vertreten ist. Die interaktive Karte bildet neben der Start-Up Szene auch wichtige andere Institutionen wie Netzwerke, R&D Centers und Innovations-Booster ab.
Hier haben wir noch einige Impressionen für Euch zusammengefasst.